Prior post: https://blog.bucksvsbytes.com/2023/11/17/road-trip-europe-ii-23-11-03-23-11-05-i-add-spains-lands-end-to-my-collection-of-alaskas-and-south-americas-versions/
Leaving the hostel in Caldas de Reis, I decide to visit one of Portugal's national parks, Peneda-Gerês. It's only 125 miles away but by sticking to the back roads it takes me a good part of the day. As I cross the border into Portugal for the first time ever, I simultaneously enter the park. It's lush and green and, especially due to the recent rains, filled with fast flowing streams and gushing waterfalls.
[NOTE: To enlarge any image, right click it and choose "Open image in New Tab" or similar.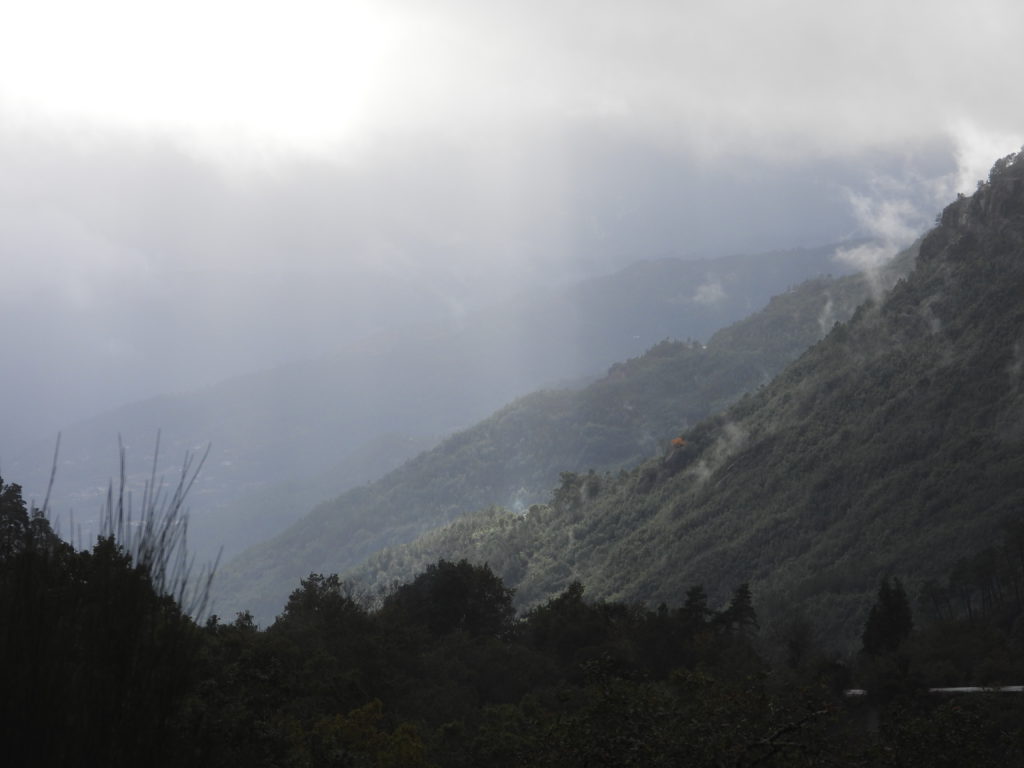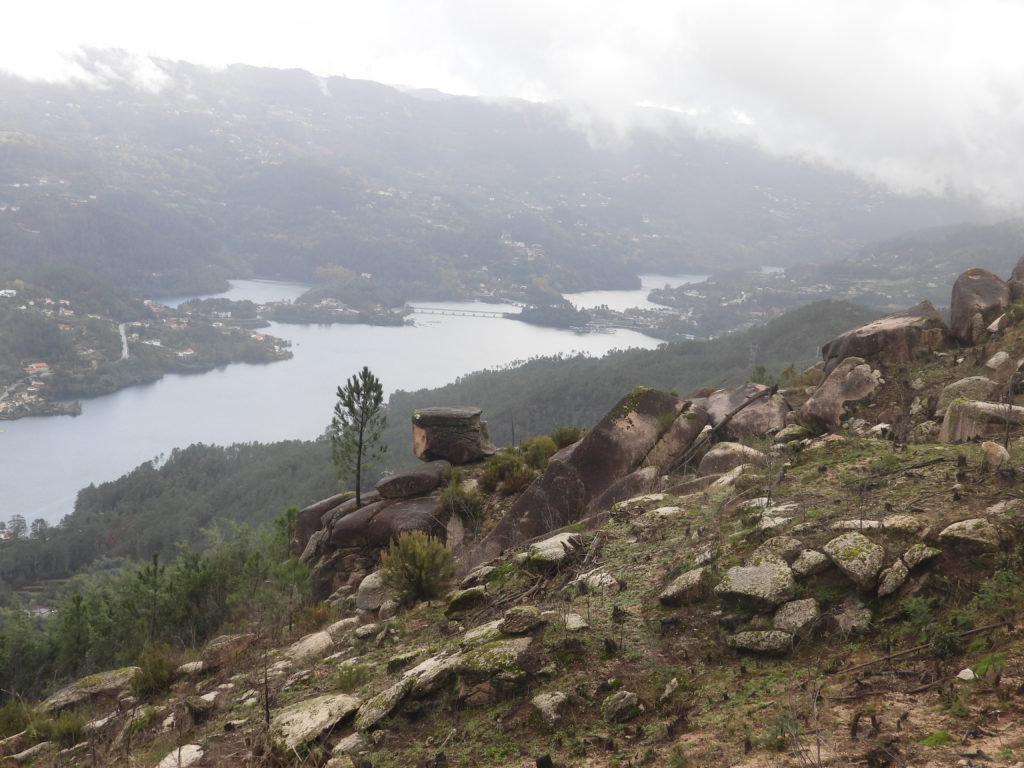 I check out a campground off to the side. It;s very nice but closed for the winter. In any case, I've reserved a night at the Pousada de Juventud, the Youth Hostel, in the park.
I take a "shortcut" there over a narrow road that goes over a modest pass to the next valley. Along the way, I'm delayed by a herd of goats ambling along the roadway. It takes a little close proximity of the car to finally convince the lead goat to move to the side for me.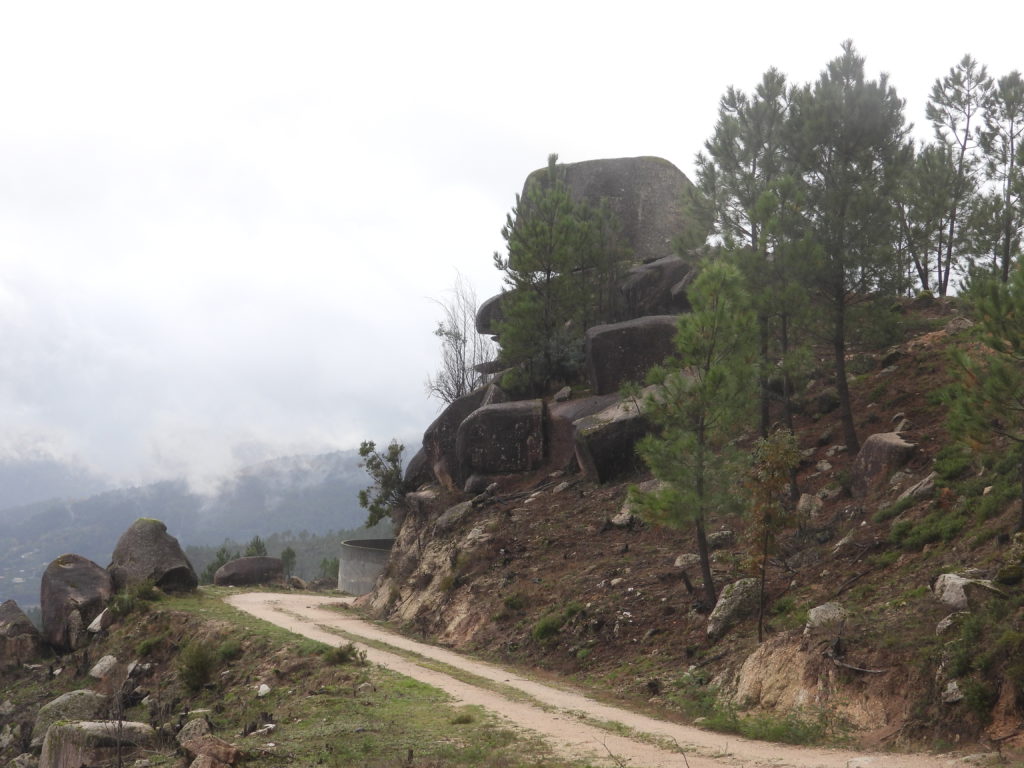 The hostel is not what I expected. Back in the 70s and 80s, "youth hostel" generally meant a firetrap building with one or two giant dorm rooms filled with bunk beds, stained mattresses, and a powerful stench of unbathed travelers. Many of them locked you out at 10 AM and didn't reopen until 5 PM. Well, times have changed. The Pousada is clean and modern with a full time, friendly staff.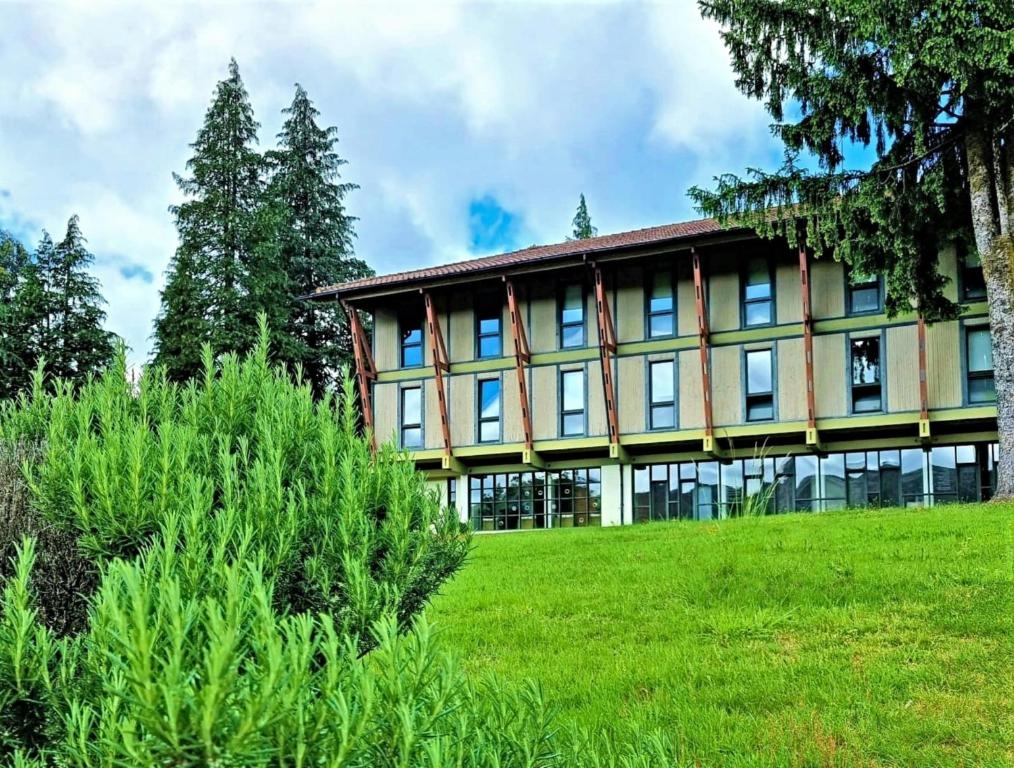 As I arrive, the desk clerk offers me a choice of conversing in Portuguese or English. Normally, I would struggle along in Portuguese but since I've only been in Portugal a few hours and haven't spoken what little I know in 4 years, every other word I try to say comes out in Spanish. Giving up, I'm grateful for the English at the moment. She informs me that since I'm the only guest requesting a dorm bed, they're upgrading me to a standard double room. This is a nice surprise. I have room to spread out and a bathroom to myself.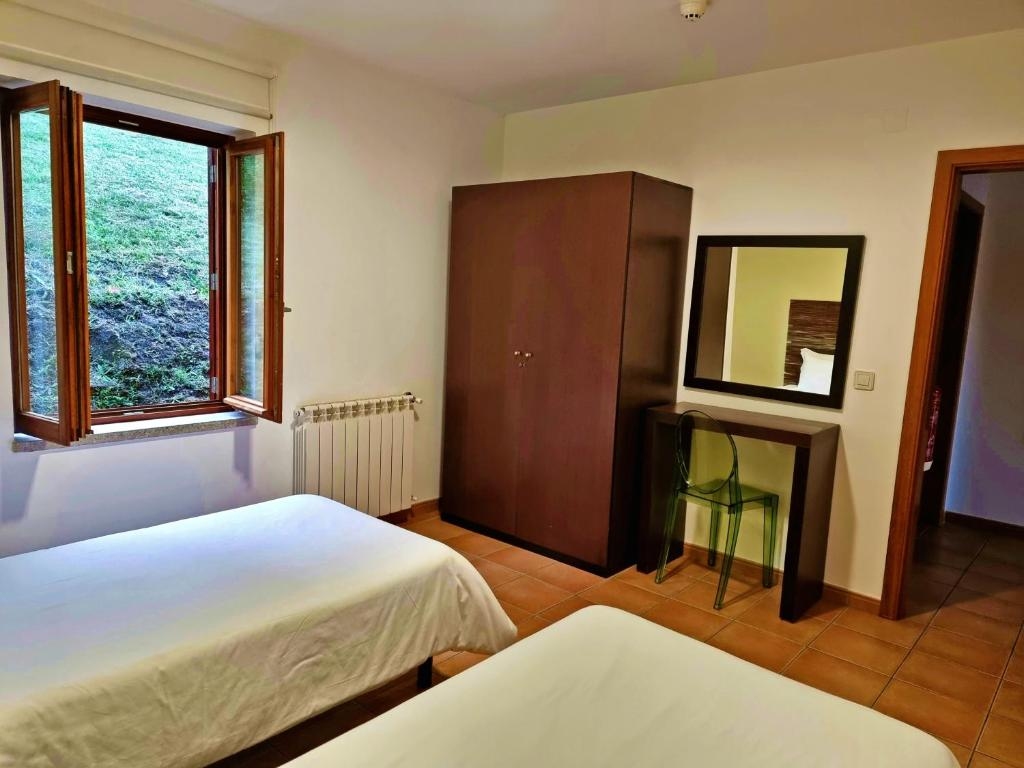 There's also an inviting lounge downstairs in which a fire burns through the evening. With breakfast included, I'm getting an awful lot for my measly $13.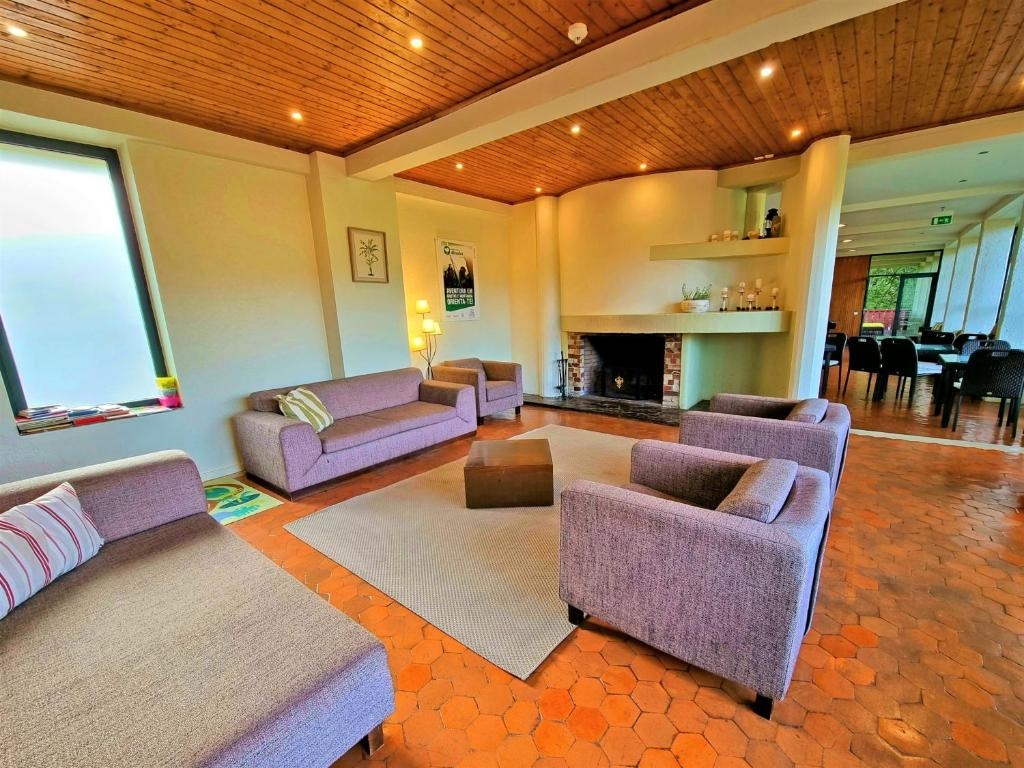 After getting settled in, I decide to take advantage of the remaining daylight by taking a walk up the rocky, trailless hill behind the hostel. The clerk points me to the start of a primitive road that will get me to where I can bushwhack upward. It's raining steadily and she warns me the rocks will be slippery, but who am I to heed cautious advice kindly given to some old guy?
The walk isn't too difficult after I leave the road, alternating between large patches of bare rock and areas with 2 foot ground cover that would be difficult to navigate uphill if not for various animal trails which make it slightly easier.
I reach the summit and soak up the broad, rainy views and then decide to start back down as it's late in the afternoon and the November days are quickly getting shorter. On my way down, I notice a primitive track going off to my left. Thinking it might lead more easily back to the pousada, I start following it. It doesn't take too long to realize it's continuing to go off at right angles to the way I ascended. I think it might eventually become or connect to my original road but I'm concerned about the hour.
I get out my phone and check sunset time. It will be dark in about an hour so I decide to play it safe and turn back to where I can more or less reverse my prior bushwhack route. I stick the phone back inside my layers of anti-hypothermia wear and hoof it back with some daylight to spare. As I squishily approach the hostel, I pull out my phone to check something — and it's not there! A thorough search of my dozen or so pockets confirms it. This is bad, very bad. Replacing the phone and getting a new T-Mobile SIM card will be a giant, expensive task. At least all my data is backed up with Google, but that's small consolation with the hardware gone.
I go back to my room and get on the laptop. Using a "Find my Phone" feature, Google and Samsung both pinpoint the exact latitude and longitude of the phone. It's only about 400 meters away as the crow flies, but there are 3 problems. That 400 meters is actually much longer when walking the terrain, it's now almost completely dark, and without another GPS-enabled phone I can't navigate my way back to the phone anyway. I do manage to send a signal to the phone to go into extreme battery saving mode. If I do ever manage to get close to it, I may need it to scream at me, which it can't do if the battery is dead. Although it's sitting out exposed in the rain, clearly, there's nothing more I can do tonight. I go to bed (without supper by the way because this hotel-like hostel has no guest cooking facilities) and defer further pondering until early morning.
At 6 AM, I'm up making a plan. I have to search for the phone with a GPS-enabled device. I'm going to accost people in the morning, explain the issue, and persuade someone to rent or lend me their phone for a couple of hours — or accompany me up the soggy mountain if they don't want to hand over their device. These ideas seem forlorn because I think I'm one of the few guests at the hostel. The hallways are eerily silent. That leaves the staff, who have probably never gotten such a crazy request. And for sure, I'm not equipped to make it in Portuguese. I type and retype wording to Google Translate hoping I can concisely present the issue displayed on the laptop screen.
Finally, at 7 AM I head down to the front desk to test plead my case with the reception person. Maria speaks English, so that simplifies communication. I've barely explained the problem and my desperate need for a phone when she reaches hers out to me and says, "Take it." I can barely believe it. I thank her profusely, add my Google account to her phone (only my Google and Samsung accounts can use the phone location features), leave the laptop behind and head out into the rain. Although I can't walk to it directly, the GPS location lets me gradually zero in on it. I had feared it might be sitting invisible in dense ground cover. but eventually I find it lying in plain sight on the track near where I had looked up the sunset time. Apparently, when I reached inside my jacket to return it to my inside pocket, I missed and it was lightly held by my layers of clothes. It must have taken only a minute for it to work its way down and hit the ground.
The phone is working fine and I'm really glad that over 4½ years ago, I opted for a waterproof model. I did that because I had a bad record of going swimming with electronics still in my pockets. I broke that habit but finally the waterproofing has paid off.
I go back to the hostel, find Maria is not at the desk, so I leave her phone there for her. There's still time to head over to the adjacent building for breakfast, which I do. As I enter, I see Maria and prostrate myself with thanks. There's a big buffet laid out even though I can now confirm that I am one of only 3 guests in residence last night. The breakfast lady treats us royally in the virtually empty dining hall.
The other couple and I sit together and I find out they're Portuguese particle physicists taking a brief vacation. Their English is quite good, so we can nerd out pretty well about science. After breakfast, I pack up and regretfully leave the hostel. I'm committed to arriving at a host tonight but would otherwise spend a couple of more days here exploring the park.
I drive out by another circuitous route, passing some very impressive scenery, partially cloud obscured this afternoon.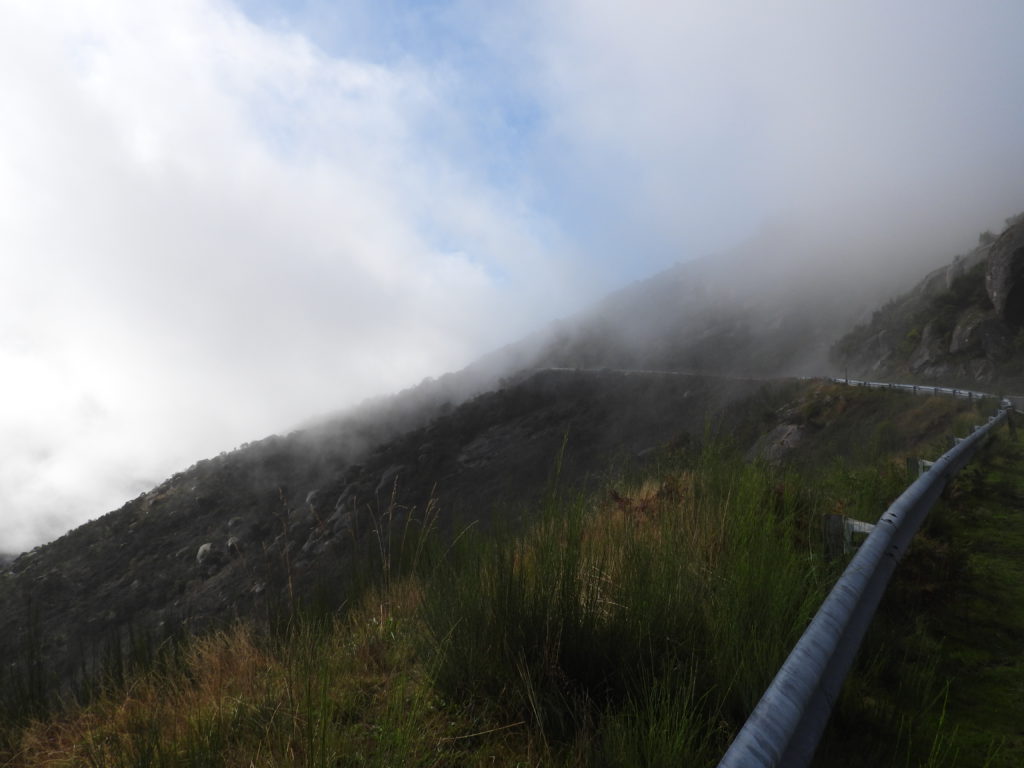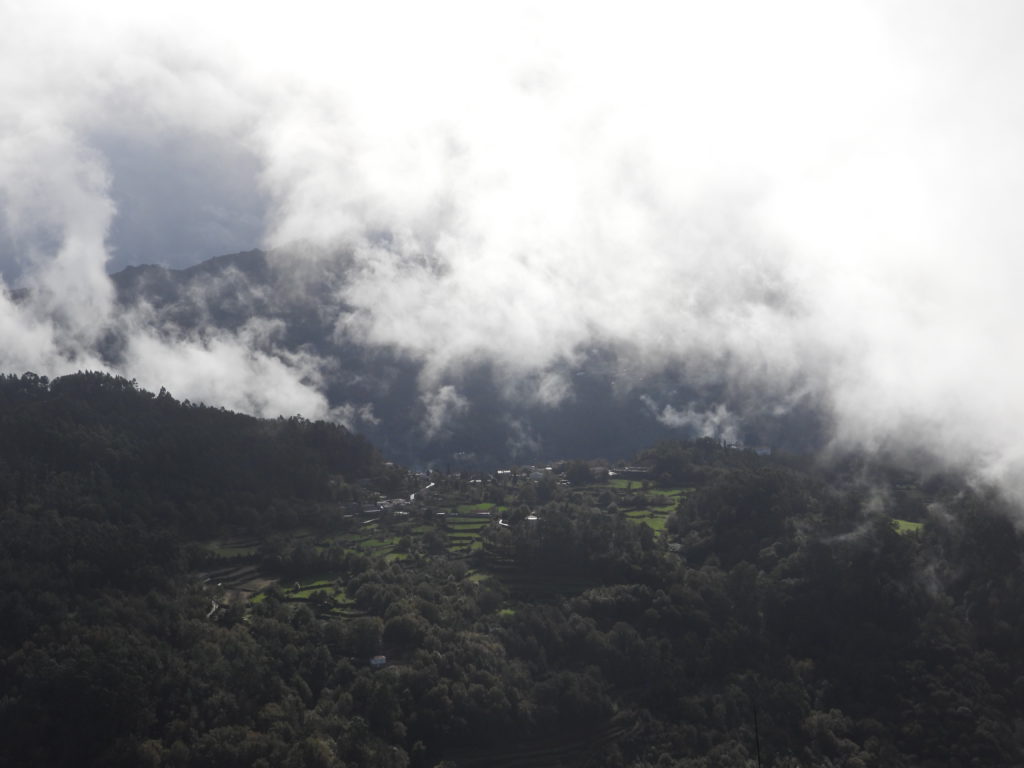 One side road I take through the high town of Germil is just 5 miles long, but extremely narrow, and all cobblestones. It takes me literally 30 minutes to navigate it through beautiful woods and expansive views.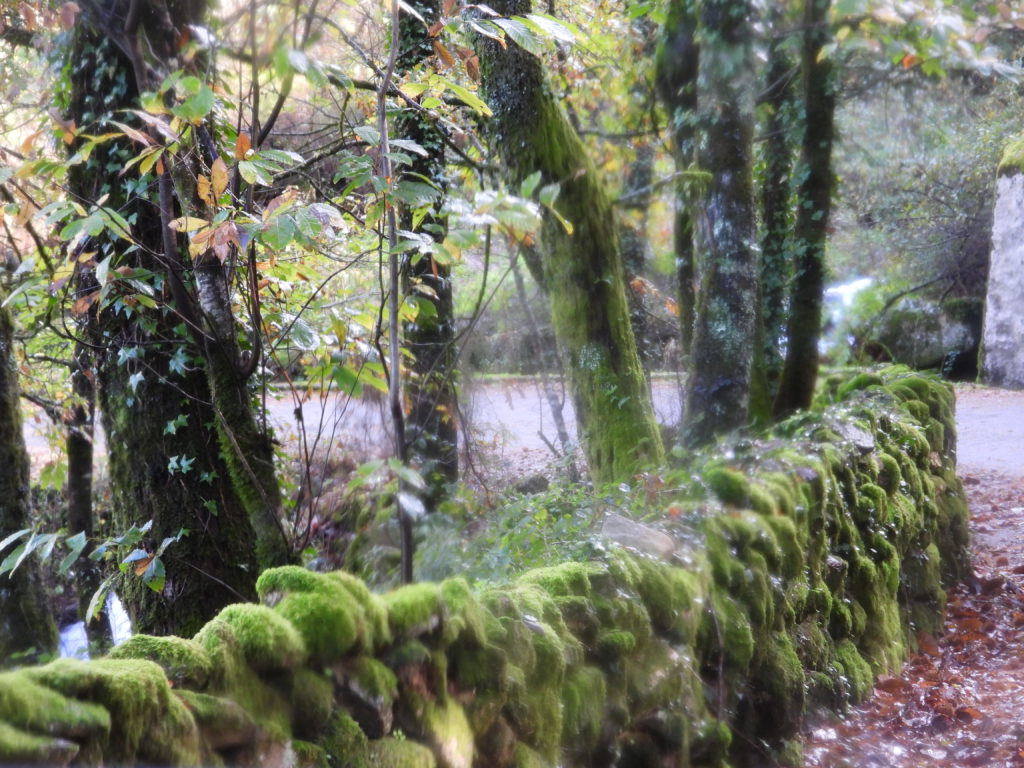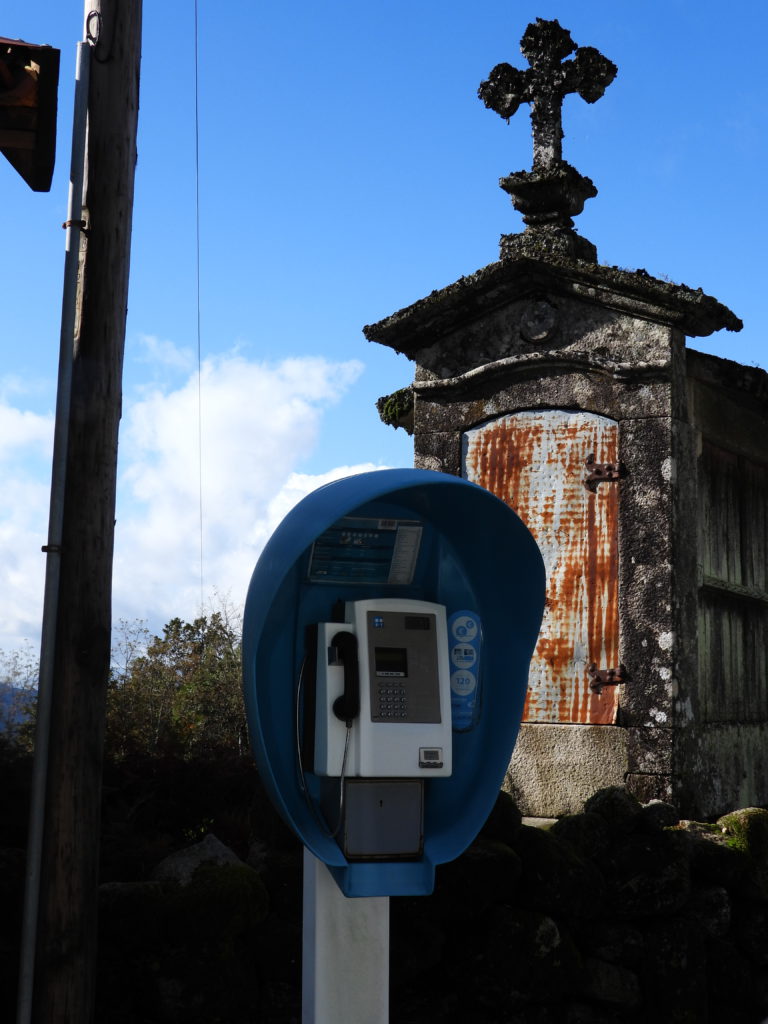 The last half mile or so is through the incredibly narrow streets of a tiny village, carefully negotiating 90 degree turns with houses pressing against my side mirrors. Super cool.
Once out of the mountains, I'm on my way to Servas hosts in Maia, a suburb of Porto, home of port wine.
Next post: https://blog.bucksvsbytes.com/2023/11/19/road-trip-europe-ii-23-11-06-23-11-10-my-first-portuguese-family-and-another-phone-disaster/