Prior post: https://blog.bucksvsbytes.com/2022/12/14/road-trip-europe-22-12-02-04-learning-a-little-about-catalonia/
[NOTE: To enlarge any image, right click it and choose "Open image in New Tab" or similar.
Monday morning — Gemma goes off to work in Barcelona, Eric has finished packing for their vacation. I'm waiting to hear from the car dealer that the money is there and paperwork finalized. At 9 AM Eric and I set off on foot for one of the notarios I had located Friday. In the US, notaries public do very little — they look over the document to make sure there are no blanks, you sign it in front of them, they add their seal, collect a couple of dollars, and it's done. I have little hope it will be that simple in Spain.
Indeed, when we sit down with a staffer, she makes it immediately clear that they will prepare the document from my draft, they will not include the English version and, in a few weeks, Eric can come in and sign it. The cost will be about $65. Not what I hoped but not out of line with what I expected. Also, not a crisis since I want the power of attorney just as additional authority. Having it mailed to me later is no big deal.
By then, we've gotten the all clear from the dealer and drive over there. Once all the paperwork is signed, the three of us head over to the adjacent lot, give the car a mutual inspection, and it's mine (well, legally, it's Eric's, as he has no hesitation pointing out to me with a wicked, teasing grin). I'm extremely grateful for all his help and the use of his Spanish residence status. I've gone from car-less to totally mobile in just 7 days, fortunate since Eric only had 7 days for his vital role to play out.
It turns out the second car key is at a distant dealership so Eric will include that with the power of attorney and the permanent registration papers once he has everything in hand.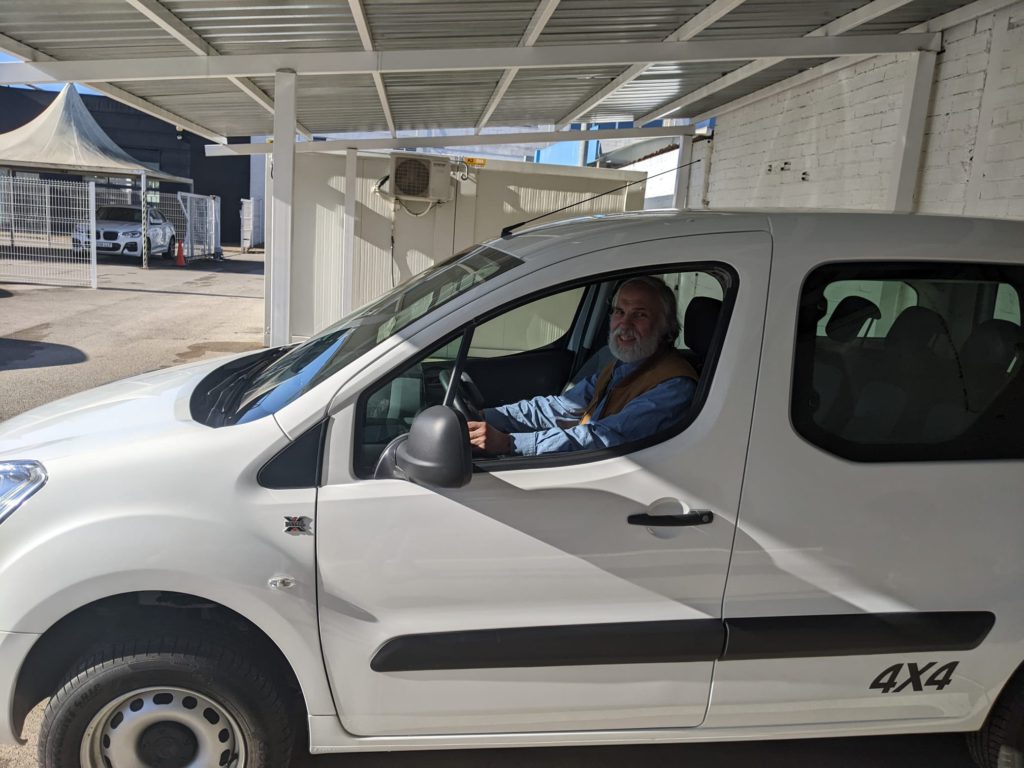 I hop behind the wheel and head home to find parking, gassing (well, dieseling) up along the way.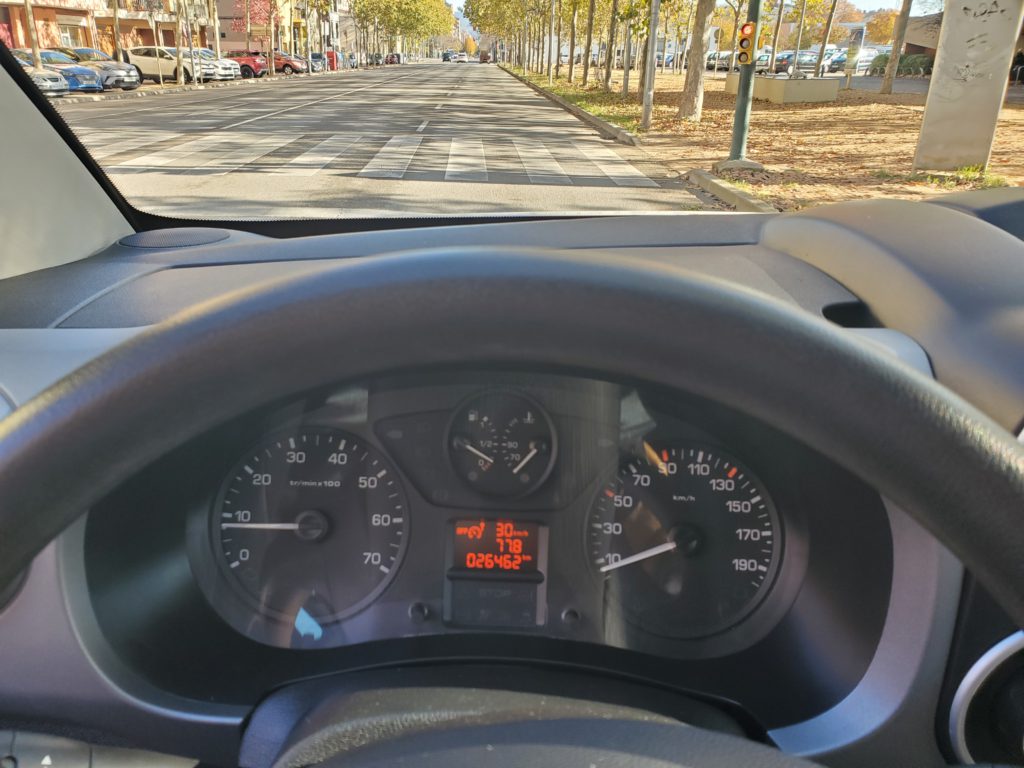 Ah, parking. All week, I've been with Eric through the troublesome parking process. There is little unpaid parking in downtown Girona. The nearest area is about a 10 minute walk from Eric's apartment, and the spaces are always in demand. At certain times of day it can be impossible so Eric's backup lot is a larger one about 30 minutes out by foot.
Looking to park, you evaluate how many drivers are already lurking ahead of you, watch for someone walking toward their parked car, and take their spot as soon as they pull out. It's a civilized but open ended process. I've seen Eric wait 2 minutes or 15 minutes or give up and drive further out of town. It's always an annoyance.
When I get there, I'm first in the lurking line and within 5 minutes I have a spot. This is my first chance to be alone with the car, so I look it over thoroughly, figure out some of the instrumentation features, and take some initial photos.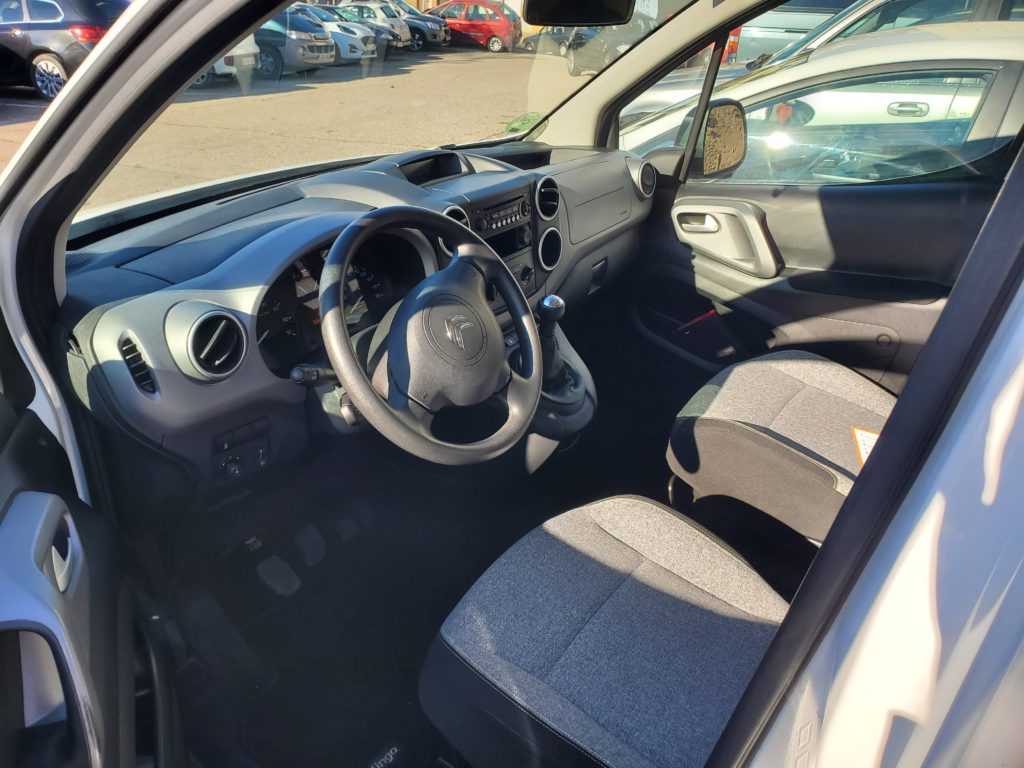 When I get to the apartment, Eric has loaded his car and is leaving to pick up Gemma from work to start their one week road trip. We say our goodbyes and thank yous and I, amazed that everything has gone so smoothly and quickly, start planning my own exit from Girona. I was thinking about heading toward Berlin, my next destination, early Tuesday morning, but I decide to just hang around the empty apartment for a day rather than immediately start packing up my stuff.
Next post: https://blog.bucksvsbytes.com/2022/12/18/road-trip-europe-22-12-06-08-my-new-french-friends/