Prior post: https://blog.bucksvsbytes.com/2021/06/17/road-trip-21-06-08-driving-through-flyover-country/
[NOTE: To enlarge any image, right click it and choose "Open image in New Tab" or similar.
As I wake up in a parking lot in South Bend, Indiana, it incongruously occurs to me that my father, had he been relatively immortal, would have been 108 years old yesterday. He loved travel at least as much as I do, although he was very constrained in the early years by finances and family, not that I wasn't. Nonetheless, he and my mother went to enormous effort taking our family of 4 on long, low budget road trips every summer through the US and Canada. Never a restaurant or motel. Tent or trailer every night, 3 meals a day on the Coleman stove. I wish I'd comprehended their dedication more rather than taking it all for granted, unappreciative brat that I was. I did try to make it up to them later in life.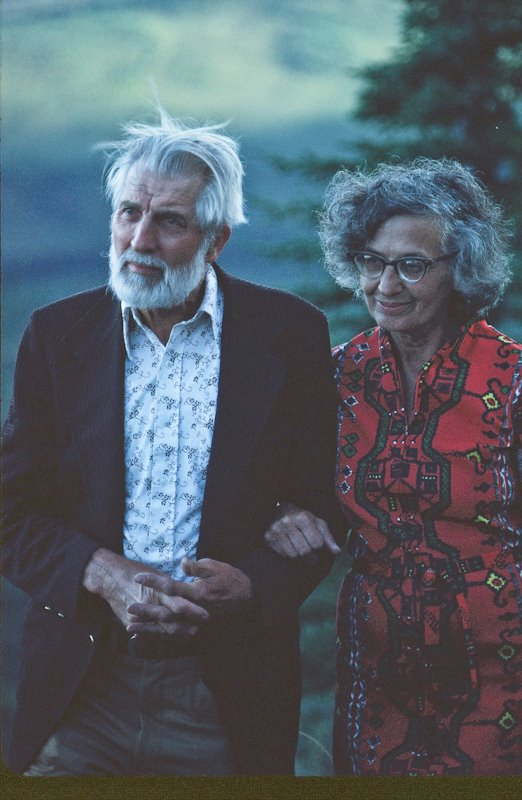 Some years ago, impressed by its selection, competitive prices, and prompt delivery, I ordered high quality snow tires mounted and balanced on rims from tirerack.com. My Toyota van takes "run flat" tires, designed with a stiff sidewall so that even after they go flat, you can still drive on them for about 50 miles or so at moderate speed. I don't like the idea overall, because it means you're totally depending on that run flat feature. And because it's equipped with run flat tires, there's no place under or outside the van to store a spare, even if you want one.
I got 26,000 miles out of the ones that came with the Sienna and they were already used. I'm definitely not going to Alaska on those, so it's time for a new set. I shopped Tire Rack a month or so ago and saw they stock the appropriate size Bridgestone run flats. But, to my surprise, I found something I'd never heard of before: they had the regular tires, at the typical $200+ each price, and they also had what they called 2018 production tires — the same model for about half the price which, for run flats, is almost a giveaway. I did some research and found that tires expire after 10 years, You're supposed to retire (get it?) ones that were produced in 2018 by 2028 no matter how much tread they may still have. That's not an issue for me. I'm gonna use up these tires way sooner than 2028, maybe even this year. So I ordered a set of those. As I was checking out online, I noticed they had an option for pickup in person where they discount the $40 they don't charge for shipping. Just for the fun of it, I looked up their distribution centers and one of them was in South Bend, Indiana, which is exactly along my path out west. Checking further, their South Bend location is the only one where they do installations. That decided me. By getting them in South Bend, I would basically have them installed for free, between the pickup discount and their modest installation charge.
So here I am in their parking lot. Online, tirerack.com could be any size company. You probably know, the old New Yorker cartoon captioned, "On the internet. Nobody knows you're a dog." in the sense that you can look a lot bigger than you really are based on having a good website and a good support. So I get here to Tire Rack in South Bend and to my surprise it's an enormous complex.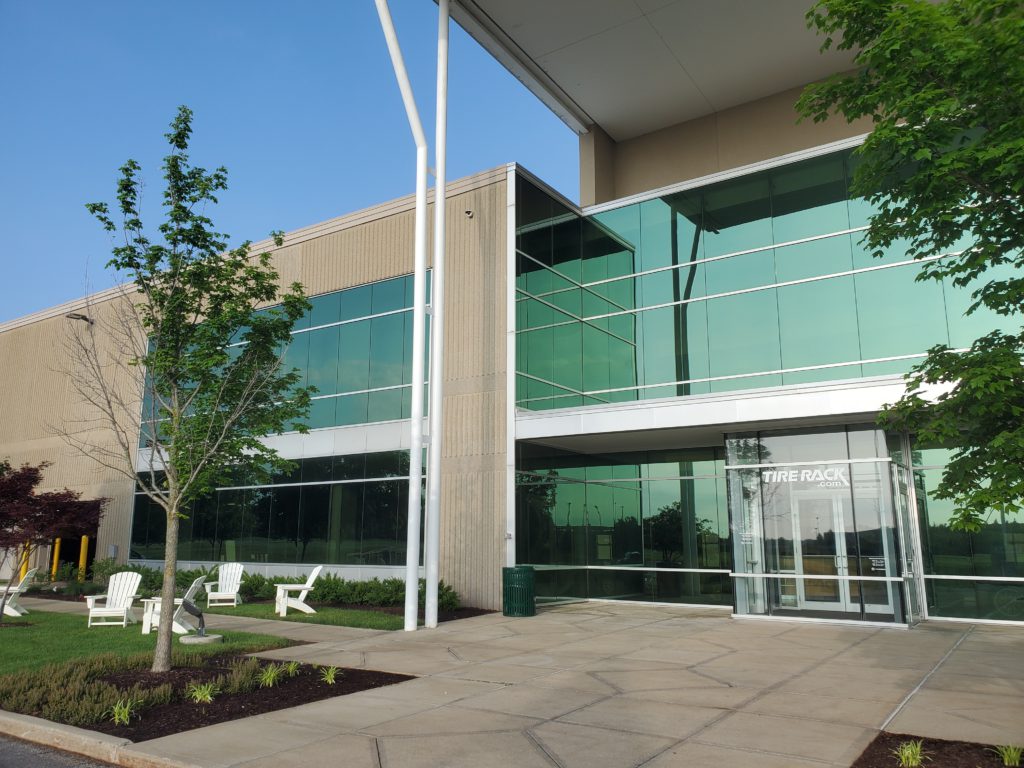 There are several buildings on a green campus. There's a cavernous shop and a retail store. I had no clue.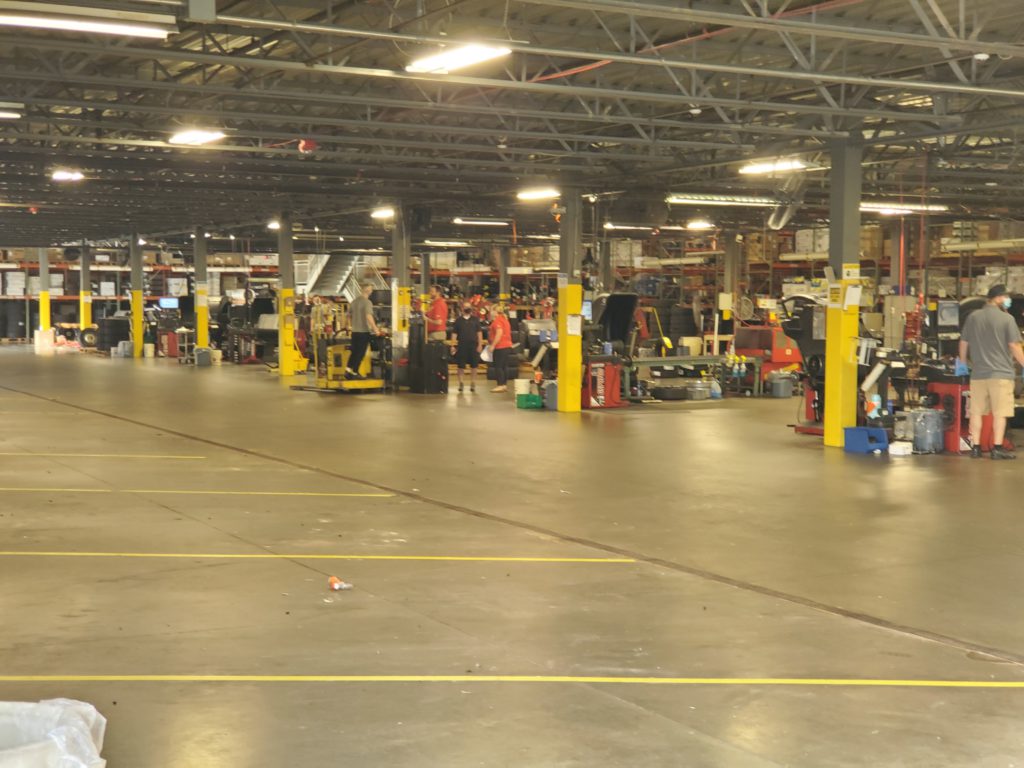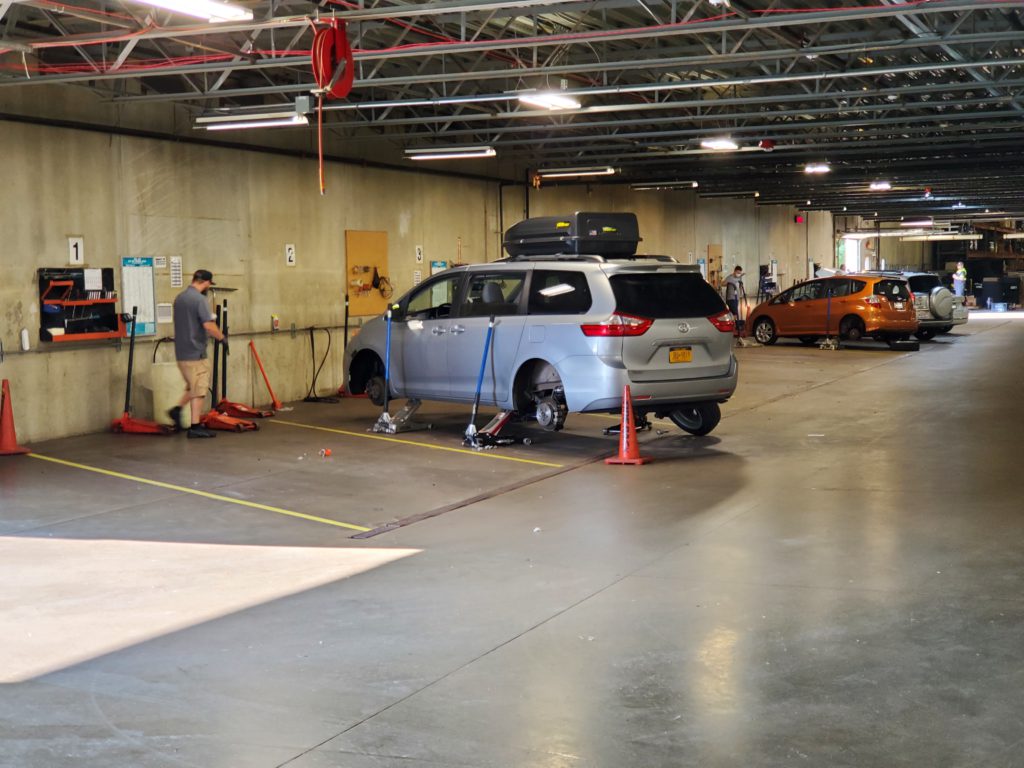 Eight AM rolls around, the doors open. I go into the store, and they have my appointment set up. Within 20 minutes they call me in, I drive into one of the bays and step into the waiting room. Less than an hour later, I have four brand new tires on the van and I'm ready to roll.
So off I go. Heading west on on US 20. I'm following my usual quirk of staying off toll roads as much as possible. I haven't paid a toll yet on this trip. I'm not in a hurry so why does it matter? It's interesting when I compare the toll vs non-toll routes on Google Maps, the difference in time over a longer trip is often less than an hour, sometimes just 10 or 20 minutes. And usually the toll route distance is several miles longer.
As I travel west, I'm planning on getting a COVID test in North Dakota to satisfy the Canadian requirement of having it done less than 72 hours prior to arrival at the border. I had talked to the to the testing agency in Minot a couple of weeks ago and they indicated there's no problem. They'll test non-residents, no charge, no problem. Just for redundancy, I pull over for a minute and call again to ask what the turnaround time is for results. In my many previous tests, results have arrived by email in 16-48 hours. The Minot answer, though, is 3-4 days because they have to send the samples to the state capital first. That's a major issue because of Canada's 72 hour time limit. Of necessity, I rethink the plan. I've had a lot of experience with with Google Baseline project testing, which I've done six times since the pandemic started, but that test is only available in certain states. Heading west from New York, the last one is Michigan. Fortunately Michigan is almost in my rear view mirror at the moment. I find an immediate appointment in Bridgman, spin the van around, backtrack 40 minutes to the RiteAid, and get my test — no fuss, no muss. Then I turn back around and head down through Gary Indiana around the bottom of Lake Michigan, and up through Chicago toward towards the Wisconsin border.
It's around 90 F out with fierce sun to boot. That kind of glare just makes my eyes want to close. Mid-afternoon, I check the map for a spot of green, turn off the highway and end up in a school parking lot under a shade tree in Kenosha. Two hours sleeping in the driver's seat with the windows open resets my eyeballs and I proceed northwest through Wisconsin, heading as directly as possible to the border crossing at Portal, North Dakota. I figure my test results are likely to arrive about the same time I do, in perhaps 24 hours. It's 16 hours of solid driving and I have do it all myself. So I continue on this straight rather uninteresting flat route, planning on arriving in the right time frame.
As darkness approaches, I need another nap so I turn off I-94 in Milton, Wisconsin, following a sign for Black River State Forest. In a few miles I find a picturesque lakeside campground, but since I'm only going to be sleeping for a few hours, there's no point in paying fees. I go up a little further and find a number of grassy tracks going off to the side that are obviously rarely traveled. I pull into one of these, go a quarter mile off the road, U-turn the van, crawl onto the comfortable bed, and sack out in minutes. It's a nice cool evening and I leave the sliding door open through the night — not necessarily a smart move — and sleep very well.
Next post: https://blog.bucksvsbytes.com/2021/06/27/road-trip-21-06-10-another-long-driving-day-but-featuring-a-solar-eclipse-and-getting-into-canada/